How much money do you need for your trip? $1,000? $2,000? $5,000? $50,000?
For most people, the thought of saving thousands of dollars to travel the world — or just travel at all — is a daunting prospect. While there are many ways to save money and travel on an ultra-tight budget, for some, there's no amount of spending cuts or saving tips that will help them save enough.
But, contrary to popular belief, being broke is the best reason to go travel.
However, more often than not, you'll see articles about how people saved [insert some crazy amount here] for travel (and how you can do it too!). Personally, I always find these articles frustrating. They are very unrealistic. Many of you do too.
"I could never do that," they say. "Sure, those people saved tens of thousands, but I can't even afford dinner out."
If you can't save [insert any dollar amount you want], who cares? It doesn't matter how much money you can. Just do the best you can with what you have. Travel with the budget you have, not the budget you wish you had. It's not all or nothing.
And, if you don't have as much money to travel as you want, consider Option B: working overseas. Leave with what you have and find work along the way to keep your wallet flush with cash — and keep you traveling.
It's an option not enough travelers consider. Many people know about it but few actually do it.
But it's not as hard to do as you might imagine.
Working abroad is a unique and wonderful experience. It provides deeper insights into a country, it exposes you to a new culture, and it allows you to learn a new language, meet new people, and get a new perspective on the world.
I worked in Thailand and Taiwan and it was life changing. I learned more about myself during that time than I did at any other point in my travels.
Finding work overseas is an informal process, and if you remember you are looking for a job rather than a career — and stay flexible — you'll be able to find work anywhere. Whole economies and industries are built around employing travelers. (Heck, I don't think the Australian economy would survive without the labor backpackers and travelers provide!)
Many of the jobs will be unglamorous and difficult, but they will allow you to earn enough money to keep you on the road longer.
Here are some examples of jobs that are easy for travelers to get and often don't require a long commitment: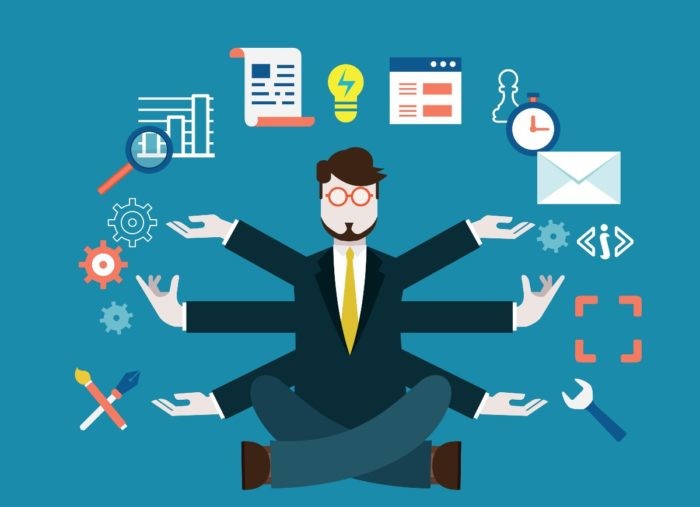 1. Teaching English (or any language!)
This is the easiest type of job to get for native English speakers. Teaching jobs are incredibly abundant around the world, especially in Southeast Asia.
Really, when in doubt, find a teaching job. They pay well, the hours are flexible, many many countries offer huge bonuses, and some schools will pay for your flight over. (Just be sure to treat it seriously because this is someone's education. Don't phone it in and make sure you get at least a TEFL certificate so you know the basics of teaching!)
I saved over $10,000 USD by teaching in Thailand. I've had friends pay off their student loans by teaching in South Korea. There are a lot of online resources for potential teachers, and finding an online TEFL course has never been easier.
Not a native English speaker? Teach your own language. There's a language school out there for everyone, especially in big international cities. You can also use websites like iTalki to teach people your native language online. You can do this from anywhere in the world and you don't need any special accreditation. Sign in, talk, and get paid! It's a great way to teach without being tied to one destination.
2. Get Seasonal Work
Move with the seasons and work in ski resorts, as a camping guide, on boats, in bars or restaurants — whatever works! Wherever there's a big tourist season, you'll find a big demand for temporary labor
Make sure you get to your destination well before the season starts to secure a job — if you show up mid-season, all the high paying jobs will be taken. Ask around at hostels in the area and they will be able to point you in the right direction!
Australia is a huge destination for seasonal work, as is Canada, New Zealand, Austria, and Norway.
3. Do Freelance Work Online
If you have a background in web services, design, programming, or anything tech, a website like UpWork is a super way to find virtual work as you travel.
There's a lot of competition, but if you build up your portfolio you can accrue clients over time. I have a friend who gets all her freelance consulting jobs from Upwork and it pays her enough so she can keep traveling. It's an especially perfect option if you just want short-term contracts or part-time work since you can pick and choose what jobs you apply for.
If you don't have tech skills, you can still start a profile and find clients for a variety of research-based and virtual assistant jobs. Editing, translation, writing, tutoring, graphic design, consulting — there are tons of opportunities here if you're willing to seek them out.
4. Work on a Cruise Ship
Working on a cruise ship is an excellent way to earn money while getting a taste of the world, gaining some solid work experience, and networking with people (both fellow crew and passengers) from around the world
Many of the low-wage jobs usually go to people from developing countries, but there are lots of other jobs available too. Cruise ships need wait staff, bartenders, tour guides, entertainers, youth counselors, and customer service staff just to name a few. Most ships have over 200 crewmembers, which means there are ample opportunities.
5. Get a Working Holiday Visa!
Working holiday programs allow people under the age of 30-35 to legally work and travel abroad. These programs tend to be used mostly by gap-year travelers, students, or young adult backpacker
Most of the countries that offer these programs are English-speaking Commonwealth countries such as Canada, England, New Zealand, and Australia.
The visa application process is pretty simple (though it costs upward of $450 USD) and the visas are usually issued for one year. Typically, the visa comes with the stipulation that you can't work in one place for more than six months (this is to encourage you to both work and travel.
Most of the working holiday jobs you can find are typically service or low-wage office jobs. Most people become office assistants, laborers, bartenders, farmers, or waiters. The pay is not always great, but it's enough to live off of and usually will give you a little extra money to save for traveling.
For these jobs, you'll need to bite the bullet, fly to these countries, and look for work when you land. While sites like Gumtree have some listings, you'll find the majority of work when you land. Many companies specialize in placing travelers. And hostels usually have job boards and can offer a lot of assistance in finding work.
Having an up-to-date resume will help you secure an awesome position, so make sure that's polished before you arrive.
6. Be an Au Pair
Love kids? Take care of someone else's! You'll get room, board, and a weekly paycheck. You'll have to be around a lot to watch the kids, but you'll usually get the weekends off and some vacation time to explore the country.
Being an au pair won't be for everyone and it will take some research (and interviews) to find a family that you'll work well with. However, if you love working with kids it can be a straightforward and rewarding way to extend your travels and make some spending money.
7. Work in a Hostel
Hostels are often looking for staff to work the desk, clean, show guests around town, or run their pub crawls
Moreover, these jobs can often be for as long as you want — a day, a week, a month. Hostels have a high turnover so there are often lots of opportunities available.
If you're looking for something more temporary, many hostels will let you stay for free if you help clean the hostel each day. Even if you aren't getting paid and are just getting free room and board, it's still a way to save your travel fund.
While many hostels will have signs announcing their work opportunities, most won't. Don't be afraid to ask about them. Additionally, if you have other skills (such as website design, photography, visual arts skills, etc.) you can also try to barter those for free accommodation.
8. Become a Scuba Diving Instructor
If you are a certified diver and want to become an instructor, there are dozens of huge scuba destinations around the world where you can easily find work (including Thailand, Cambod, Honduras, the Caribbean, and Bali).
Checking the dive company's website for openings is a good place to start, however, asking directly at their office is the best way to find out if there are any opportunities available. Also, keep in mind that cruise ships also often need dive instructors and that there are tons of dive centers in North America if you're just getting started and looking for experience before you head abroad.
9. Leverage Your Existing Skills
Don't underestimate your existing skills when you head overseas. If you're a musician, teach people how to play. If you dance, offer lessons. Teach yoga, cut hair, offer business consulting, cook for people — use whatever skills you have to find a job. Don't be shy — be creative
If you have an in-demand skill, creating your own job is one of the easiest ways to make money. Somewhere in the destination you're at, there is a person who wants to learn the skill you have. Teach them. Get paid. The money might not be great, but as I said at the start, you're not looking to get rich — you're looking to keep traveling.
And depending on your skills, you can also go virtual. Teach music or language over Zoom, create an online course, film yoga videos, and upload them to YouTube. You don't have to work in your destination these days, so think outside the box!
10. Become a Bartender
Bars need bartenders — and every country has bars! Bars in party destinations or at hostels are the best places to start looking, as they often have a high turnover and the work can be steady
In countries that have working holiday visas, these jobs often go to travelers. I've also seen bars in Southeast Asia and Europe hire travelers under the table to do work and pass out fliers. It's not a lot of money but it's enough to cover some meals and drinks.
If you don't have any bartending skills, check to see if they need a dishwasher. It's a less glamorous position, but the work is just as steady.
11. Work in a Restaurant
In that same vein, waitstaff, busboys, and dishwashers are always in demand, since people come and go from those jobs very frequently. These jobs are easy to get, especially in popular backpacking and party destinations, as well as large cities
Again, in countries that have working holiday visas, travelers become the backbone of the service economy and jobs can often be easy to get. Additionally, if you're in a non-English-speaking country but can speak the local language, try applying to restaurants popular with expats. Your bilingual skills will come in handy.
12. Do Volunteer Work
While these positions don't pay, you'll save money on room and board which will keep you on the road longer. Plus, you'll be doing something good for the world.
You don't have to spend a lot of money with large global organizations in order to volunteer either. Those companies just end up keeping a large cut for themselves for "operations."
Instead, when you arrive at a destination, find volunteer opportunities where your time (and money) can help the most.
One important thing to keep in mind is that there are many unethical operations out there that mislead volunteers in order to make a profit. Orphanages and animal tourism are particularly infamous for this. Make sure you do your due diligence to find a reputable place to spend your time, otherwise you'll risk doing more harm than good.
13. Be a Tour Guide
Use your love of travel to work in travel! Tour companies are always on the lookout for new tour guides. This is more of a "real" job than the rest, but it's a fun (though tiring) means of employment.

These jobs usually require a longer commitment but are a good option for anyone who has permanently relocated to a new city and is looking for a steady gig while they get settled. Moreover, they're perfect for travelers who are bilingual since tours are often operated in English as well as the local language (and often other common languages like German and Spanish).